The mission of Forest Grove Christian Church is to love God, to love others, and to magnify the name of Jesus Christ. The vision of our church is to glorify our God and Savior, Jesus Christ, to make true disciples by sharing the only Gospel that saves, to edify believers, and to serve as God's hands and feet. We believe that the Bible is the inerrant Word of God and stand on it's truth.
Our leadership team recognizes the authority of God, and realizes that we are shepherds who serve under the Chief Shepherd, Jesus Christ. We desire to devote ourselves to prayer and to the ministry of the Word.
Lance Walch, Pastor (with wife Jennifer, son Sam, and daughter Magdalyn)
Lance and Jennifer were hired as Youth Ministers in 2009. However, Lance, being called into full-time ministry, now serves as Pastor. Lance and Jennifer have been blessed with a wonderful son, Sam, and beautiful daughter, Magdalyn.
Ray Ross (pictured with daughter, Allison), Director of the Board
The Bible has a lot to say about leadership, and Ray is gifted in taking those instructions and implementing them in a way that matches the character of God. However, he does not accomplish this task alone as he is joined by other board members.
Get Involved!
Sunday Service Times:
Praise Music Service – 9:30am
Sunday School for all ages – 10:00am
Evening Bible Study – 6:00pm
Sunday mornings at 10am there are Sunday school classes provided for children of all ages! Children are separated into classes for their specific age group, where they learn Bible stories and lessons through songs, crafts, games, and more!
— Nursery Class for ages 0 – 3 years old
— Pre-K – 1st Grade Class
— 2nd Grade – 4th Grade Class
— 5th Grade – 6th Grade Class
Youth Group Classes
Taught by Lance and Jennifer Walch each Sunday morning at 10am.
7th – 12th grade
We meet in the parsonage for class!
Adult Class
Life can get complicated once you cross that nebulous threshold into adulthood. There are complicated decisions, bigger stakes, serious relationships, and a whole lot more decisions. The young adult group of Forest Grove meets in the old fellowship hall behind the sanctuary and provides a welcoming atmosphere for all aged (forever) young people.
Senior Adult Class
Once you get past fifty, the fun has just begun. However, you can be any age to join this class in the sanctuary every Sunday morning. Whether you're active as ever, retired, or just plain tired; this group provides Spiritual refreshment, the Word of God, and times of valuable interaction.
Events last updated – 1/8/19
Men's Bible Study – Tuesday nights at 7pm
Widow/Widowers Dinner – January 21st, 6pm
All are welcome to join us for a dinner supporting our widows and widowers!
"You Are" Women's Conference – January 25th-26th at Central Baptist Church in Bryan
See Jennifer Walch or Krista Debault for more information!
All ladies are welcome to attend! Meetings are usually held on the first Sunday of the month, after evening services! (around 7pm.)
Forest Grove T-Shirts & Cookbooks for sale!
Cookbook proceeds to go to youth group!
A look at what Forest Grove has been up to this past year!
Merry Christmas from Forest Grove!
For unto you is born this day in the city of David a Saviour, which is Christ the Lord.
Each year Forest Grove celebrates Christmas with a Christmas cantata performed by our choir!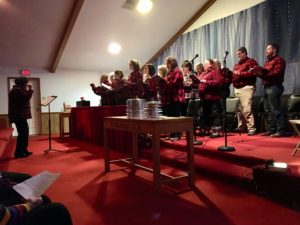 "A Night of Thanks & Giving Back"
Each year, Forest Grove's youth group (and others!) come together to serve the community by providing a dinner for the local Fire Departments, Police Departments, and EMS.
Each year Forest Grove hosts Trunk-R-Treat; a safe, family-friendly event for the kids of our community and surrounding areas. The kids got to enjoy games, facepainting, and of course, candy!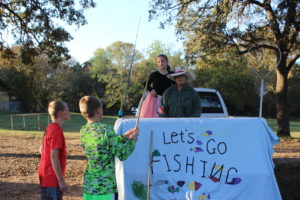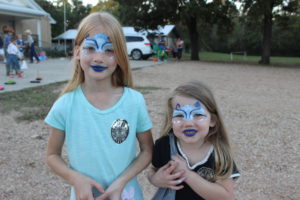 This September, the ladies
group of Forest Grove took
a trip to a real olive grove to
learn more about Jesus in the
Directions
Office Hours: Times vary; please call. Most days, 8am – 5pm.
Telephone & Fax: Tel: (512) 446-5627
Email: pastor@forestgrovechristianchurch.com
In the case of death or emergency please contact us by phone or email us below.
Email Us